Sheriff Woody Pride

Information

Origin
Toy Story
Debut:
July 16, 2012
Career:
Active
Finishing Move:
Bullseye (Knee strike to the gut followed by a bodyscissors lifted into a bulldog)
Woody
is the popular fictional character and protagonist of the Pixar animated film trilogy
Toy Story
, who is currently signed to the M4G-Nation under the
D-League
 rookie promotion.
Having fought in two matches in his first run before his departure, Woody was selected in the D-League draft as a part of Packard's team and is scheduled to return.
Woody made his debut to the company in the Atom-Weight Tourney, having been placed in the last seed against #1 seed Jesus. Because of this, many fans predicted against him in his upcoming steel cage match against the religious figure. He was unable to perform an upset, and was part of the 8 men eliminated in the first round. Having left the tournament, Woody appeared almost two months later to partake in the second ever Royal Rumble. Woody entered the rumble at the tenth spot, but garnered no success, having been eliminated by Optimus Prime before scoring any eliminations of his own.
The toy sheriff's final WWE '12 match was fatal four way bout to decide a top contender for the Atom-Weight Championship. The match also included Krillin, Sonic The Hedgehog, and Jesus. The 18 minute battle concluded with Jesus emerging as the victor. Largely unsuccessful in each of his attempts at a wrestler, Woody was then released from the M4G-Nation.
Over nine months later, Woody was selected in the sixth round by Packard and was thus scheduled to make his reappearance to the M4G-Nation in the D-League. His allied partners in Packard's 'The Little Cruise that Could' include: Burger King, Popeye, Mario, Mr. Freeze, and Dragon Dragon.
Woody returned by losing to Nightcrawler, Green Goblin, The Riddler, Dexter, and Kick-Ass in a 6-man battle royal.
Woody was the 22nd entrant in the D-League Royal Rumble and was eliminated by The Riddler.
Woody then lost a 6-man ladder match for a future shot at the TMNxT Championship against Ronald McDonald, Thor, Mr. Freeze, Juggernaut, and Joey Ryan.
The week afterwards, he was pinned by Green Goblin in a triple threat that also involved Riddler.
Theme Song
Edit
This first song was the theme song from the make-believe "Woody's Round Up" show from Toy Story 2. It was Woody's theme during his first stint. However, Woody is recieved a new theme upon his return. It would be Eric Bischoff's WWE theme called "I'm Back" to mark his return to the M4G-Nation.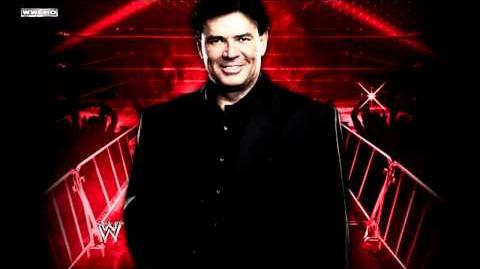 Woody's WWE 13 entrance and moveset mimic that of Shawn Michaels.
Ad blocker interference detected!
Wikia is a free-to-use site that makes money from advertising. We have a modified experience for viewers using ad blockers

Wikia is not accessible if you've made further modifications. Remove the custom ad blocker rule(s) and the page will load as expected.