Welcome to Big Bang PPV preview and predictions. Today I preview the Bang Bang II ppv and mguesses to the matches. I will give backstory for the matches known to be on the card and guess at the other matches that we may see on the card. With only three confirmed matches a lot of unknown exsit for this ppv which means we should get a surprize or two.
Atom Weight Championship match(unknown)
Tien Shinhan won the atom weight title and in the process won the final match in the career of Adolf Hitler back at Solar Eclipse 2. Now Tien will try to defend the championship for the first time. I assume he has to defend the title at the ppv sinc every champion must defend thier title. With that in mind i suspect while a random atom weight will battle vs Tein i think Tein will win the match and retain his championship.
Tag Team Championship(unknown)
The Tag Team Champions The Westeros will defend their championships but like the Atom Weight Championship thier oppenents are unknown. They bested the The Blues Brothers back at Singularity and defeated former champions  Mortal Kombat. As for who they will face thier are many guesses. Spartan Fury is busy in the Road To Gold Series and so is Vegeta. Perhaps the Neo-Underworld or another team we have never seen before will step up. Either way i don't think anyone will best the champions.
Hardcore Championships(unknown)
Captain Falcon almost made the Galactic Championship match a double title match. But now he will be expected to defend the championship at the ppv or he may not. The Hardcore Championship has been known to not be at ppvs. I suspect that may be the case but if he defends the guy who will fight Falcon will most likely win. Even if Falcon wins a normal he could get attacked backstage.
DD Championships(unknown)
Unlike the first three titles we have some idea of who will battle the current champions Menage A Trois as The Gang Bang members Daphne Blake and Hermione Granger. But then Queens and 7's also have just as much right to challenege the champions. Whether Queens and 7's or Gang Bang fight the champs Menage a Trois seem too strong and too powerful. They also has an intresting interaction with the other woman defending a championship.
Harlots Divison Championship 6 way battle royal.
This is the first of three known matches as Daenerys Targaryen offered up a 6 way matchup to give other harlots a chance to become champion. Besides Daenerys and Bulma the other four women in the matchup are unknowns as Samus, Rei Ayanami, Alice, and Lollipop Chainsaw will all be new to the scene. As far as who willwin it is hard to pick as this sort of matchup makes it hard to pick anyone. But the chances Daenerys is not going to have great odds of remaning champion. Throw a warning with Menage a trios and this matchup seems like a trap pick. Daenerys is a fighting championa and the longest regining champion in m4g-nation but don't expect her to walk out with the belt.
Galactic Championship Triple Threat
Captain Pollution was set to battle Master Chief in a third match after the Chief won a 6 man contract match. But Ash Ketchum's return threw a wild card into this match. This match has the most story in it and the one that seems to write itself. Captain Pollution's past and present are catching up too him and he may not keep the title. While Pollution has made many strides i just don't see how he will keep the title. I suspect Ash will pin Pollution to become the champion and they fight each other for the title for the next few months.
M4G-Nation Championship Triple Threat
With Jack-6 forced to vacate his championship the M4G-Nation Championship  is up for grabs. Three Triple Threats were set up to get three fighters for the title. Getting into this match is Bane a former M4G-Nation Champion, Cookie Monster former Hardcore Champion, and the returning Bandit Keith. As for who wisn this matchup it is hard to pick. All three are a bit unproven and a bit unknown. Bane is the biggest man and he may just destory Cookie Monster and Bandit Keith, or the two smaller men may team up to battle the towering man. Either way i want these guys to prove that thye want it and that they deserve to place their names alongside other greats who have won the title like Jack-6, Yusuke Urameshi, and Buu. I think it will be.......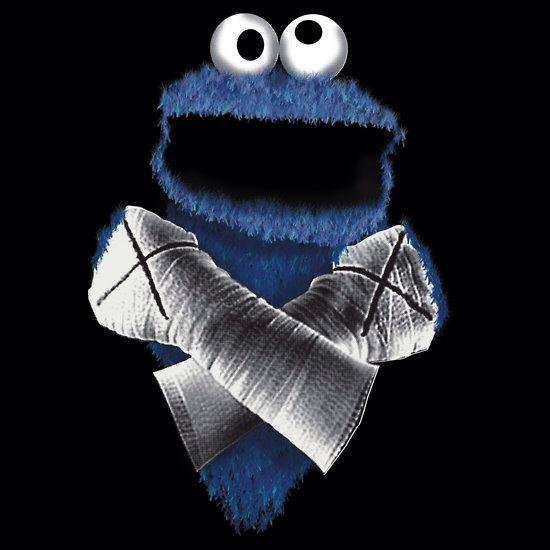 Ad blocker interference detected!
Wikia is a free-to-use site that makes money from advertising. We have a modified experience for viewers using ad blockers

Wikia is not accessible if you've made further modifications. Remove the custom ad blocker rule(s) and the page will load as expected.