The Westeros

Information

Members:
Poseidon and Khal Drogo
Origins
Greek Mythology and Game of Thrones
Debut:
June 30, 2013
Careers:
Active
Finishing Moves:
Poseidon: Tital Wave (Crucifix brainbuster)


Khal Drogo: Unknown
The Westeros are a Tag Team made up of
Poseidon
from Greek mythology and
Khal Drogo
from the Game of Thrones series and fights as an inactive team Tag Team.
They are the current former 2 time Tag Team Champions but have since been broken.
This odd pairing resulted from Buu of the Buu Supremacy daring Link to put the Tag Team Championships on the line at Galactic Throwdown II (2013) vs six other Tag Teams. Link accepted and Khal and Poseidon were paired up. They would draw 2nd to last facing then champions, Super Smash Bros (Link and Captain Falcon). The Westeros would defeat the duo causing Poseidon and Khal to become the new champions. Next, The Blues Brothers (Vegeta and MegaMan) would come out as the final team to challenge them. The original match ended in a double countout. The sudden death stipulation was whichever team first performed a finisher would win the belts. Vegeta would hit Khal with a Final Flash in order for The Blues Brothers to become the new Tag Team Champions. At Singularity The Westeros would regain their titles in a rematch. They went on to retain their titles at Solar Eclipse 2 against Mortal Kombat. They would then defend the championships at Big Bang 2 (2013) vs Spartan Fury retaining the championships. This would be the last time the two would defend the titles due to Posedion being unabel to fight. The duo were forced to vacant the championships.
Theme Song
Edit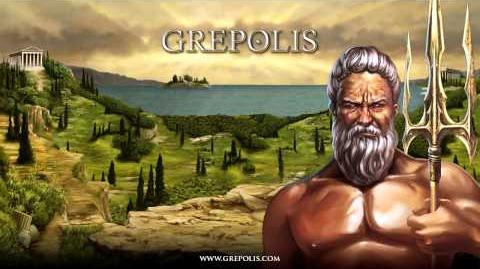 Poseidon has only competed in title matches.
At Singularity Westros came out to Spartarn Fury's theme song. This was confirmed as a botch of the theme song.
Spartan Fury's theme.
They are the only two time tag team champions.
Accomplishments
Edit
Ad blocker interference detected!
Wikia is a free-to-use site that makes money from advertising. We have a modified experience for viewers using ad blockers

Wikia is not accessible if you've made further modifications. Remove the custom ad blocker rule(s) and the page will load as expected.