Ronald McDonald

Information

Origin
Real Life
Debut:
July 26, 2013
Career:
Active
Finishing Move:
Rope-A-Dope (Elbow strike followed by a left hook, ending with a K.O punch, with theatrics)
Ronald McDonald is a clown that represents McDonalds. He is a former member of Trevolution and is a former wrestler in D-League. 
Ronald was picked to counter Packard's pick of The Little Cruise that Could pick of the Burger King. He is one half of the TMNxt Tag Team Champion alongside Kick-Ass as McNuggets and the number one contender for the TMNxT Championship.
Ronald McDonald was Trevor's second pick for Trevolution in the D-League. He made his debut by losing a 6-man handicap match to Joey Ryan, Burger King, The Terminator, Curious George, and Waldo.
Ronald was the 17th entrant in the D-League Royal Rumble and was eliminated by Terminator.
On the 4th episode of TMNxt, Ronald won a 6-man madder match involving Woody, Joey Ryan, Juggernaut, Mr. Freeze, and Thor for a future shot at the TMNxt Championship.
On the 5th episode of TMNxt, Ronald tag teamed with Kick-Ass (together, their team is called the McNuggets) in a 5 team tag team gauntlet match to crown the first ever TMNxt Tag Team Champions. The other participants were the BK Value Meal (Burger King and Woody from Packard's team, the Little Cruise That Could), Licensed to Murder (Terminator and James Bond, M4G-Nation fan's team, the Icebergs), Johnny Bravo and Joey Ryan (M4Gnitude's team, the Fort Wayne Mad Ants), and Jungle Boogie (The Man In The Yellow Hat and Curious George from PJR's team, the Orange Iguanas).  Ronald and Kick-Ass would enter the gauntlet last, and would face off againts Jungle Boogie. Despite being dominated early in the match, Ronald would hit his finishing move, the Big Mac, to win the match and the tag team titles.
On september 5th Ronald would challnege for the TMNxt Championship vs The Riddler in a inferno match but would come up short in the quest to be a dual champion and was set on fire.
During the crazy chamber week, Ronald got last place in his chamber and got put in the last place match. He didn't get last in that match but he dint win. 
On TMNXT 11, Ronald had to defend his tag titles with Kick-Ass against the BK Value Meal in a TLC match. It was a great match but the McNuggets failed to defend.
Theme Song
Edit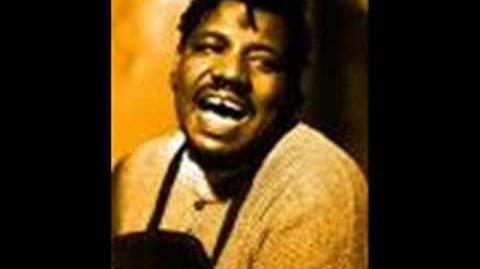 Accomplishments
Edit
Ad blocker interference detected!
Wikia is a free-to-use site that makes money from advertising. We have a modified experience for viewers using ad blockers

Wikia is not accessible if you've made further modifications. Remove the custom ad blocker rule(s) and the page will load as expected.