Poison Ivy

Information

Origin
DC Comics
Debut:
July 31, 2012
Career:
Active
Finishing Move:
Poison Mist (Asian mist spray followed by a double knee backbreaker)
Poison Ivy is one of Batman's manny villains, an active member of the M4G-Nation, and the current holder of the Harlot Division Championship Money in the Bank briefcase.
Poison Ivy debuted by defeating Misty in a singles match. She was not seen again until after the release of WWE 13.
Rise to Success
Edit
Ivy defeated Dawn in a match for a spot in the Money in the Bank ladder match at Galactic Throwdown II (2013). When the match came, Ivy was victorious, defeating Cammy, Supergirl, Jessica Rabbit, Daphne Blake, and Yoko Littner. She would attempt to cash in her briefcase at Singularity against Daenerys Targaryen, but she was stopped by Daphne before she could reach the ring. On the State of the M4G-Nation of August 12th, 2013, Daphne had the Harlots GM, Packard, schedule a match for the case between Ivy and Daphne. Yoko would tell the two Harlots that she too would be involved in this match. Ivy ended up losing her briefcase when Daphne climbed to the top of the ladder and retrieved it.
Theme Song
Edit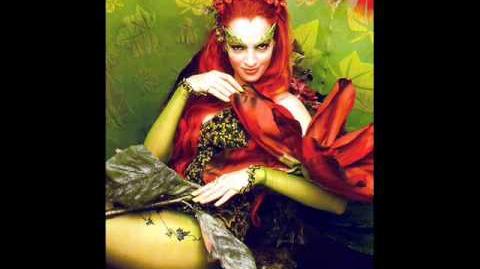 Accomplishments
Edit
Ad blocker interference detected!
Wikia is a free-to-use site that makes money from advertising. We have a modified experience for viewers using ad blockers

Wikia is not accessible if you've made further modifications. Remove the custom ad blocker rule(s) and the page will load as expected.