Stephen Wood (born September 2, 1991), better known as M4Gnitude, is the creator, CEO, head commentator, and former wrestler for the M4G-Nation.
Commentating since the M4G-Nation's very first Youtube video, M4Gnitude often acts as the more mature member of the commentary booth, refusing to partake in the other commentator's (usually) outlandish antics, nor finding too much humor in their jokes (with few exceptions. The Iron Sheik tweet of the day serving as a prime example).
M4G-Nation Commentating History
Edit
Appearing in the M4G-Nation's inaugural video and nearly every subsequent episode onwards, M4Gnitude began his commentary booth debut alongside Pat James Regan and Packard, who was referred to as Steven Tyler at the time, in a match between Mace Windu and Android 17. Eventually, following a few commentary changes, such as the inclusion of Trevor and the departure of The Shadow - M4Gnitude's broadcast partner over the course of Shadow Force Wrestling's lifespan, the broadcasting team gradually became a team of four. M4Gnitude often alternated with his other announcers in calling out various moves, but as time elapsed, his position was switched to one of a play-by-play announcer, who often calls out the maneuvers performed while PJR, Packard, and Trevor provide color commentary and discussions about various on or off-topic subjects, occasionally calling out significant and dangerous moves in the meantime.
The head commentator then began Breaking the Fourth Wall, a 40-50 minute long podcast series where the broadcast team often discussed M4G-Nation topics alongside several other subjects. The series eventually dissolved after seven episodes.
With the inception and rise of the Buu Supremacy, M4Gnitude began to establish himself as a face commentator, which contrasts with Packard's heel commentator gimmick. This often led to brief arguments between the duo. Over time, he began to cheer for any of the Buu Supremacy's opposition, namely Goku and Yusuke Urameshi, while expressing (kayfabe) disgust and disapproval for Packard's often exaggerated claims favoring the heel faction.
M4Gnitude has also been known to upload numerous other sports game related videos, including Madden '13, NBA 2K13, and NBA Jam, among others. In these series, he often plays against fellow members of the commentary booth in winning or losing efforts.
Currently, M4Gnitude's project for the M4G-Nation is the D-League, also termed as 'TMNxt'. In this weekly event, former and new wrestlers yet to be signed to the M4G-Nation will participate in one of five teams, four of which are led by a single commentator while the fifth represent the audience. The announcers selected their faction in a draft format shown in an uploaded video while the fans chose their wrestlers through a poll on the M4G-Nation Facebook fan page. M4Gnitude termed his own pseudo-stable as the 'Fort Wayne Mad Ants', taken from the Indiana NBA minor league team of the same name. The team consists of: Iron Patriot, Darkwing Duck, Godzilla, Charmander, Johnny Bravo, and Joey Ryan.
Another project of which M4Gnitude devised is the Road to Gold Series, the M4G-Nation's rendition of Total Nonstop Action's ranking system. True to the format it references, a select number of competitors who have qualified for the tournament based on their wrestling achievement(s) or prowess, and those who have qualified via winning special preliminary matches, face off against each other in several matches of various types and stipulations. Winners of these matches will receive a set amount of points depending on the number of participating wrestlers, while those who have lost by pinfall or submission will lose a single point. A loss by disqualification will result in a three point deduction. The participating wrestler with the highest amount of points is capable of being selected to become a #1 contender for the M4G-Nation Championship.
In Wrestling
Edit
M4Gnitude (In Wrestling)
M4Gnitude portrayed in WWE '12

Information

Origin
Real Life
Debut:
July 6, 2012
Career:
Inactive
Finishing Move:
Corkscrew Splash
M4Gnitude has also participated in a couple of matches. One in a successful match versus Digimon wrestler
Taichi Kamiya
, while the other match was contested under
Hell in a Cell
rules against
Space Ghost
 as part of an episode of
Saturday Night Ghost
, where he once again was victorious. Because of this, M4gnitude carries the distinction of being the only commentator who is undefeated in the M4G-Nation. (Packard lost in a championship scramble match, Trevor was eliminated in the
Royal Rumble
, and
Pat James Regan
holds his fair share of defeats.) Afterwards, the rest of the commentary team joke that the CEO effectively 'buried' Space Ghost, as this match was the penultimate episode to be uploaded in the Saturday Night Ghost Series.
M4Gnitude would appear on the State of the M4G-Nation of July 22nd to fire Captain Pollution for his actions on the roster ever since he joined the Supermacy. Captain Polution would low blow him and then attack him with a steel chair. It was later discovered that Captain Pollution and extreme Supremacy supporter Joshua Campbell had previously conspired to assault M4Gnitude once Joshua discovered M4Gnitude's intentions of firing Pollution. M4Gnitude would have to be wheeled off and sent to the hospital and it will be unknown when he will return. He would return on July 29th to address Captain Pollution. He would give him his title match but that they would talk soon enough.
Personal Life
Edit
M4Gnitude has been dating his girlfriend - Elina (better known as Johnny) for 3 years.
The name 'M4G-Nation' was M4Gnitude's creation, and is based off of his Youtube and Pokemon usernames.
Theme Song
Edit
Second Theme: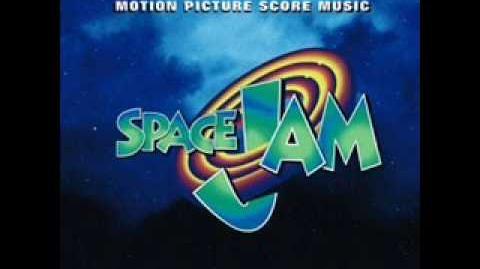 M4Gnitude's list of favorite sports teams consist of: The 

Boston Red Sox, Milwaukee Bucks, New York Giants, and Buffalo Sabres.

His favorite M4G-Nation superstars are Darth Maul , Vegeta , and Ryu. His favorite real-life wrestling superstars include Chris Jericho and Kane.
M4Gnitude initially planned for the M4G-Nation to be conducted on a weekly basis, with several uploads of sports games as filler. He began to record daily shows after its popularity increased and the company expanded to designing storylines/feuds.
As he takes part in human controlled matches, and thus is cognizant of the match's outcome, M4Gnitude rarely predicts the wrestler to win the match, unlike the other announcers. Instead, he decides to choose last, or in the case of multiple man matches, selects the wrestler whom was not selected yet by the other two or three commentators. 
Ad blocker interference detected!
Wikia is a free-to-use site that makes money from advertising. We have a modified experience for viewers using ad blockers

Wikia is not accessible if you've made further modifications. Remove the custom ad blocker rule(s) and the page will load as expected.