Khal Drogo
Khal Drogo as the tag team champion

Information

Origin
Game of Thrones
Debut:
June 30, 2013
Career:
Active
Finishing Move:
Unknown
Drogo (known in the M4G-Nation as Khal Drogo) is a Dothraki warlord from the hit television series Game of Thrones, and is a fictional professional wrestler signed to the M4G-Nation Green
.
Despite a rather early tenure in the M4G-Nation Khal Drogo has already cemented himself as a powerhouse of a fighter, dethroning Super Smash Bros as the tag team champions on his debut. In wrestling, Drogo is a 2 time Tag Team Champion with Poseidon as The Westeros.
As the penultimate team to be selected for the tag team gauntlet match at Galactic Throwdown II (2013), Khal Drogo made his debut with Poseidon as The Westeros to square off against defending champions Super Smash Bros. He managed to score the victory and the championship by forcing Link to submit to a Torture Rack submission maneuver. In the subsequent match, Drogo and Poseidon were then pit against The Blues Brothers, who fought them to a draw due to a double countout. Since the Blues Brothers were the final team to enter the squared circle, a sudden death match was put forth by CEO M4Gnitude to determine a new champion, with the stipulation that the wrestler who lands their finishing move on their opposition will leave the ring victorious. In the reinstated match, Drogo was struck by Vegeta 's Final Flash and as such suffered defeat. 
Drogo was then involved in a triple threat pink slip tables match against Wolverine and Skeletor, meaning that if he were to be slammed or thrown onto a table with adequate force to break it, he would be ousted from the M4G-Nation. However, Drogo retained his contract by powerbombing Wolverine through a table. Drogo won the tag titles back alongside Poseidon when they defeated MegaMan and Vegeta at Singularity. The duo successfully defended their titles against Mortal Kombat at Solar Eclipse 2. Then they would defeat Spartan Fury at Big Bang 2 (2013). Due to no one being able to make his tag team partner Poseidon they would be made inactive and was stripped them of the championships.
Theme Song
Edit
Solo
With Poseidon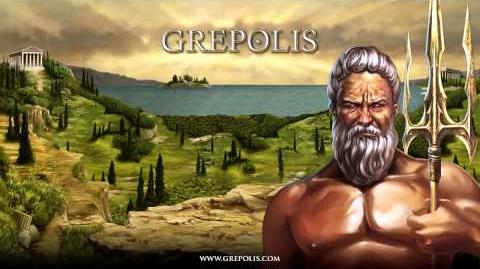 Drogo's victory at Galactic Throwdown II (2013) is the first time since April 4, 2012 that a wrestler had won the tag team championship on their debut. Team Old School attained the Tag Team Championship on their debut against Team Urameshi.
His entrance mirrors that of real life professional wrestler The Great Khali.
Khal Drogo's reign as tag team champion is notable for being the shortest tag team championship reign at just under ten minutes.
Khal Drogo is 5-1 all time not counting rumbles.
Accomplishments
Edit
Ad blocker interference detected!
Wikia is a free-to-use site that makes money from advertising. We have a modified experience for viewers using ad blockers

Wikia is not accessible if you've made further modifications. Remove the custom ad blocker rule(s) and the page will load as expected.