Joey Ryan

Information

Origin
Real Life
Debut:
July 26, 2013
Career:
Active
Finishing Move:
Unknown
Joey Ryan is a real professional wrestler. He is a member of The Fort Wayne Mad Ants and is an active member of the D-League.
Joseph "Joey" Ryan Meehan (born November 7, 1979) is an American professional wrestler from Southern California best known by his ringname Joey Ryan. He was signed to Total Nonstop Action Wrestling (TNA). He is also known for his time on the independent circuit, working for promotions such as Pro Wrestling Guerrilla (PWG), which he founded with five other wrestlers and where he held the PWG World and PWG World Tag Team Championships, NWA Championship Wrestling from Hollywood, for which he was the head booker of from January 2011 to August 2011, Lucha Va Voom and Wrestling Retribution Project, where he worked as "Chase Walker". He also worked for the short-lived MTV promotion Wrestling Society X and in Ring of Honor (ROH) in 2009-2010. He has also worked for WWE as local talent. In 2007-2008, he was a trainer at Ultimate Pro Wrestling's training school and is currently the head trainer at Mach One Wrestling's training school in Anaheim, California. He worked as an assistant trainer for the television series Hulk Hogan's Celebrity Championship Wrestling. In 2012, he was featured as a trainer on RuPaul's Drag Race episode two. Also in 2012, Meehan made the top 30 finalist of 22,000 in the Major League Baseball Fan Cave contest. In 2012, he was signed by Total Nonstop Action Wrestling. He is a former NWA World Tag Team Champion with Karl Anderson.
Joey Ryan was M4Gnitude's sixth pick for The Fort Wayne Mad Ants in the D-League. He lost his debut in a 6-man battle royal involving The Terminator, Waldo, Curious George, Ronald McDonald, and Burger King. He was the 27th entrant in the D-League Royal Rumble and eliminated both Sonic The Hedgehog and Waldo before being the last man eliminated by the winner, James Bond. Joey Ryan then teamed with Johnny Bravo to take on Licensed to Murder in the TMNXT Tag Team Championship Gauntlet where Joey Ryan pinned The Terminator. They would lose to the next team in the event Jungle Boogie.
Theme Song
Edit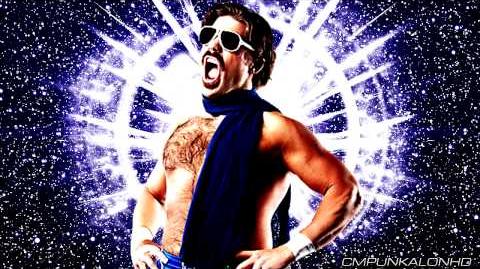 Ad blocker interference detected!
Wikia is a free-to-use site that makes money from advertising. We have a modified experience for viewers using ad blockers

Wikia is not accessible if you've made further modifications. Remove the custom ad blocker rule(s) and the page will load as expected.