Jesus Christ

Information

Origin
The Bible
Debut:
June 21, 2012
Career:
Active
Finishing Move:
Jesus Elbow/Christian's Elbow/God's Elbow (former) (Running delayed high-impact elbow drop from the top rope, with theatrics), The Crucifix Bomb ( Crucifix power bomb), Lord and Savior Kick (Spinning heel kick, with theatrics)
Jesus Christ is the central figure of the Christianity religion, the son of god, a member of
Buu Supremacy
, and is formerly a full-time member of the M4G-Nation.
Jesus is a former Hardcore Champion and the winner of the second ever Atom Weight Tournment. Jesus has been said to have god-like powers like his dad. Jesus was a longtime member of the roster and because of his abilities was likely never to be fired or sent out of the M4G-Nation.
Jesus would make his debut on June 21st 2012 vs Jack Sparrow a match Jesus would win. 
Atom Weight Tournament and joining of the Supermacy
Edit
Jesus would take part in the Atom weight Tournament to try and win the new debuting Atom-Weight Championship. Jesus would beat Woody in round one, then in round two Jesus would beat Skeeter Valentine in a tables match, in the semi finals Jesus would beat Pat James Regan as Black Wing in an extreme rules match. On August 7th, 2012, Buu would welcome Jesus to the Buu Supermacy and would wish him luck in the Atom-Weight tournament. Yusuke would come out with a bet for Buu. If Jesus won the Atom-Weight Championship then Buu could keep the Inter-Universal but if Trunks won the the championship, Yusuke, and Buu would fight for the title at Solar Eclipse. If Buu won, he would be the undisputed champion, but if Yusuke won, Buu would retire. Buu accepted confidence in Jesus's skill but Trunks would win the match despite Buu's help forcing Buu to fight Yusuke.
Rest of WWE 12 Appearances
Edit
Jesus next match would be the Royal Rumble of August 2nd, 2012. Jesus would be the final entrant of the rumble at number 30. He would take out King, Vegeta making it to the final two before falling to Darth Vader.  Jesus would battle Trunks, Ezio, and Captain Planet in a TLC Wtom Weight Championship match. Jesus however failed to win the match as Trunks climbed the ladder and retain the championship. Jesus would then take part in the third ever Elimination Chamber match for a shot at the Galactic Championship. Jesus would fail to win the match and would fall to Bane.
On and off
Edit
Jesus would make his debut in WWE 13 the Armageddon match to crown the first ever Hardcore Championship. He would face Vegeta, Captain Planet, Speed Racer, Lebron James, and Bandit Keith. Jesus would fall short as Vegeta would win the match. Jesus would then battle in the royal rumble of December 22nd at number 33. Jesus would fail to knock out anyone and got beat by Skeletor. Jesus would battle Santa Claus in a Hell In A Cell non canon match that Jesus would lose on December 25th. Jesus's next match would be vs Ezio, Darth Maul, and Speed Racer in a fatal four way match to find a new number one contender for the atom weight championship at Supernova. Jesus's next battle would be the Elimination Chamber of February 21st, 2013, to find the next number one contender for the Atom Weight Championship. Jesus would come out fourth but was unable to win the match falling to match winner Tien Shinhan. Jesus would not have another match until the Royal Rumble of April 13th. Jesus would draw number 37. As a member of the Supremacy, Jesus would target and knock out Raphael. Jesus made it to the final three before being kicked out by Dale Earnhardt Jr.. Jesus would fight in another fatal four way to determine the next number one contender. Jesus would battle Ryu Hayabusa, Trunks, and Darth Maul. Jesus would fail to win the match as Darth maul pinned Trunks.
Renewed career
Edit
Jesus would take part in the second of two Elimination Chamber matches to find new number one contenders for the Atom Weight Championship at Sonic Boom. Jesus would elimiate Red Ranger and Speed Racer before making it to the final two. He would go on to battle Adolf Hitler in a classic battle. Despite the hard fought battle, Jesus would lose the battle and be pinned by Hitler. Jesus would then team with Captain Pollution to fight Seriously Too Cool. With Buu and Bojack taking out Red Ranger, Jesus would pin Skeeter Valentine winning the match and ending his long losing streak. At Galactic Throwdown II (2013), Jesus would then take out the newly crowned champion Batman in the backstage area to become the new Hardcore Champion. On the 3rd of July, Pollution called out Master Chief for a Galactic title match. Master Chief accepted, on the condition that Pollution and Jesus beats him and a partner of his choosing on the 4th of July. Master Chief would choose The Hulk as his partner but Buu and Zangief would assault Master Chief backstage making it a 2-1 handicap match. Jesus would pin The Hulk causing Captain Pollution vs Master Chief for the Galactic Championship to happen at the Singularity. 
Jesus would then take part in the second Atom Weight Tournament with Captain Pollution by his side he would beat Space Ghost to move to round two on July 13th. In the second round, he defeated Trunks. He managed to get a quick victory over Deadpool in the semi finals moving to the finals of the Atom Weight Tournament for the second year in a row. Jesus managed to defeat Link in the final round of the tournament to get a chance to face Adolf Hitler in a dual title match for both the Atom Weight and Hardcore championships at Singularity. Jesus would be the loser in a very close match between the two and would lose the hardcore title.

Jesus was the 13th entrant in the August 2013 Royal Rumble and was eliminated by Ryu.
New Group
Edit
Jesus would battle alongside the rest of the Buu Supremacy vs Team M4G-Nation at Solar Eclipse 2. Jesus would lose the match getting pinned meaning that he and the Supermacy would be gone till 2014. However after the match Jesus with Captain Pollution and Zangief would assult Spiderman. It was revealed on the State of the M4G-Nation that Jesus has thrown the macth with Zangief to get rid of the Buu Supermacy. They would join Captain Pollution and there goal now is the vacant M4G-Nation Championship. However M4Gnitude made a deal with the returning Ash to pus Jesus career on the line vs new debut Raiden. Jesus would be pinned meaning he was fired from the M4G-Nation.
Jesus later appeared in a Christmas themed match and became the champion of Christmassy defeating Christmas Benoit, mr Christmas, south central Santa, and Santa clause in a hell in a cell match
Jesus also returned at Vernal Equinox 2 with a reunited Supramacy to fight la pollution.
He was the last member of the Supremacy standing and pinned captain pollution and M. Bison to pick up the win for the supremacy and disbanding la pollution in the process.
Theme Song
Edit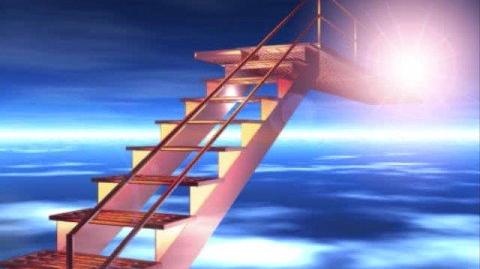 Jesus has fought for most of the singles titles within the M4G-Nation but up until Galactic Throwdown II (2013), he had not been a champion or been on a ppv.
Jesus has a record of 11-9 which has a 7 lost in a row streak(not counting royal rumbles or match vs Santa)
Jesus has had a grand total of 6 chances at the Atom Weight Championship
Jesus is tied with Captain Pollution for most Elimination chamber appearances.
Accomplishments
Edit
Ad blocker interference detected!
Wikia is a free-to-use site that makes money from advertising. We have a modified experience for viewers using ad blockers

Wikia is not accessible if you've made further modifications. Remove the custom ad blocker rule(s) and the page will load as expected.