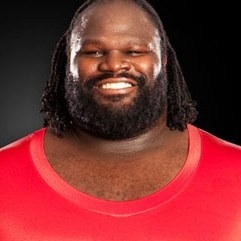 Iamobeliskquake is an active fan of the M4g-Nation. He comments on many of their videos and Facebook posts.
Finding of the M4g-Nation
Edit
One day on YouTube, Obelisk was watching random videos of WWE 13. Eventually, he stumbled upon a match between Bane and Batman. He loved the video because of the commentary and wanted to hear more. Afterwards, he started watching any video he could find that was created by TheM4gNation. After a week of watching random videos, he finally decided to subscribe. He has been a very loyal fan ever since then.
Heel Turn
Edit
Iamobeliskquake became an extreme supporter of Buu Supremacy on the same day that Captain Pollution did. He has continued to repeatedly post pro-Supremacy comments on FaceBook and YouTube. Lately, he has downloaded every member of The Supremacy to his copy of WWE 13.
Throughout the July of 2013, on FaceBook, he and fellow fan Skyler Greenberg feuded. Their feud ended when The M4g-Nation asked fans to stop trying to get involved in storylines.
Since the launch of WWE 2K14, Obelisk has spent his time creating various CAWs for TheM4Gnation. These include Johnny Bravo, Demon Chicken, Ryu, Bandit Keith, King Leonidas, Jason Voorhees, Cookie Monster, Tien Shinhan, and Jack-6.
He claims that Vegeta, Jack-6, Captain Pollution, and Ash Ketchum are his favorite wrestlers in the M4g-Nation. 3 of them have been members of The Supremacy.
His copy of WWE 13 is autographed by R-Truth.
Ad blocker interference detected!
Wikia is a free-to-use site that makes money from advertising. We have a modified experience for viewers using ad blockers

Wikia is not accessible if you've made further modifications. Remove the custom ad blocker rule(s) and the page will load as expected.