Captain Falcon

Information

Origin
F-Zero
Debut:
May 30, 2013
Career:
Active
Finishing Move:
Falcon Punch (K.O Punch sometimes with a DX chop before)
Captain Douglas Jay Falcon, often shortened to
Captain Falcon
, is the unofficial protagonist of the F-Zero racing game series, a former 
Hardcore Champion
 and Tag Team Champion and a wrestler currently signed to the M4G-Nation.
Though a newcomer, Captain Falcon has shown amamazing skill having already won the Tag Team Championships alongside Link as Team Super Smash Bros and is a former Hardcore Champion . Captain Falcon has proven to be a very nice guy and will fight anyone he thinks is being abusive.
Debuting in March 30, 2013, Captain Falcon's first match was a Fatal Four-way with Deadpool, Mega Man, and Spiderman. After a long match he emerged victorious by pinning Deadpool. Not long after, during a State of the M4G-Nation event, he was approached by Buu with an offer to start off his career by joining the Buu Supremacy, but Captain Falcon declined the offer.
After Zangief pinned Darth Vader in their match, Captain Falcon appeared just as Zangief was about to break Darth Vader's leg, preventing him from doing so and cementing his place as an anti-Supremacy wrestler. Captain Falcon would be the tag team partner of Link who would battle both Buu and Bojack for the tag team championships on June 14th 2013. Link and Captain Falcon would win the match and become the new tag team champions. Buu would then challenge him and Link to a tag-team gauntlet match at Galactic Throwdown II (2013). Link and Falcon would accept his challenge. They were the 6th tag team to enter the match defeated Spartan Fury. The 7th team, The Westeros, (a new team made up of Poseidon and Khal Drogo) would defeat them and become the new tag team champions.
Captain Falcon then lost to Deadpool in the first round of the Atom Weight Tournament(2013). Falcon was the 8th man to enter the 40 man Royal Rumble of August 11th, 2013, and was eliminated by Ryu. Adolf Hitler, then Atom Weight Champion and Hardcore Champion, put the hardcore title on the line in a fatal fourway involving four wrestlers of his choosing. Captain Falcon, Myotismon, Red Ranger, and Cookie Monster were all chosen. Falcon won the match and became the hardcore champion after pinning Cookie Monster. Falcon then participated in a six man Money in the Bank Ladder match also involving Master Chief, Sub-Zero, Green Goblin, Trunks, and Darth Vader. With the winner proceeding to face Captain Pollution for the Galactic Championship, he was unable to win when Master Chief gained possession of the briefcase.
Captain Falcon would then retain his Hardcore Championship vs the then undefeated V on October 3rd. He would lose the title to Big Daddy at M4Gamania in a fatal four way matchup also with Dante and Sccporin.
He would team with new roster member Paul Phoenix to form The Free Birds. On December 8th, 2103 they would take on Red Death and lose when Captain Falcon sumbited to Zangief.
Theme Song
Edit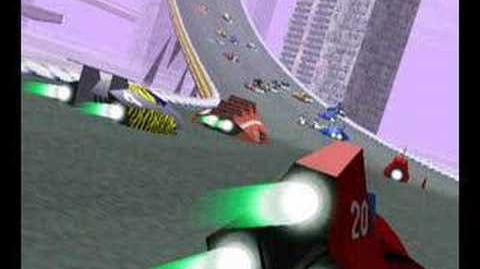 Captain Falcon joined the M4G-Nation as a different racer, namely Speed Racer, left.
Captain Falcon currently has the longest single reign of the Hardcore Championship, but loses out on the longest combined reign to Vegeta.
Accomplishments
Edit
Ad blocker interference detected!
Wikia is a free-to-use site that makes money from advertising. We have a modified experience for viewers using ad blockers

Wikia is not accessible if you've made further modifications. Remove the custom ad blocker rule(s) and the page will load as expected.