Bane

Information

Origin
"Knightfall" Batman comic book arc
Debut:
July 17th 2012
Career:
Active
Finishing Move:
Soul Crusher (Two backbreakers followed by a swinging side backbreaker.)
Bane is one of Batman's greatest supervillians and is currently a member of the M4G-Nation Blue roster.
Bane has been a long-time member of the M4G-Nation roster since July 2012 and has competed against the very best the M4G-Nation has to offer. Bane made an incredible start to his M4G-Nation career and it wasn't long until he started competing for the 2nd most prestigious championship in the M4G-Nation - Galactic Championship. Since then Bane has had on-and-off luck in singles and tag team action with friend Space Ghost. But it wasn't until Bane went to Brazil and over-dosed on venom toxin that Bane became a serious threat in the M4G-Nation. He defeated the current M4G-Nation Champion, Jack-6, at Galactic Throwdown II (2013), becoming the new M4G-Nation Champion, and then lost it back to him at Singularity.
Debut and Costume Changes
Edit
Bane debuted in the Dark Knight Rises promo match against Batman on July 17th 2012. Interestingly enough Bane appeared in his classic comic book attire as opposed to his Dark Knight Rises attire. Despite being in his larger form, Bane was defeated by his enemy Batman. Bane then opted to wear his Dark Knight Rises attire in his next match on July 28th against Solid Snake. With the new attire and being in an inferno match, Bane comfortably defeated Solid Snake sending an emphatic statement to the rest of the roster
ExtraSolar Championship Hunt
Edit
Bane next appeared on August 11th 2012 in a fatal four way match to decide who would face Jack-6 for the then-named ExtraSolar Championship at Solar Eclipse. Bane would emerge victorious in the match and earned the right to fight Jack-6 at the PPV. However, Bane was unsuccessful in winning the title at the PPV as Jack-6 emerged the winner. However, this would just be the beginning of the feud for the two.
Multiple Title Opportunities And Starting To Teaming With Space Ghost
Edit
Bane and Space Ghost were thrown in a 2 on 1 handicap match together against Android 17 on August 31st. While their easily won, this new team started to shine as a team. Bane competed in the 2nd ever Royal Rumble on September 2nd as the 24th entrant. However he would be eliminated by the eventually winner Darth Vader. Bane and Space Ghost were put in the Tag Team Tournament to determine number one contenders for the Tag Team Championship at M4GaMania. The pair was able to make it to the semi-finals of the tournament after defeating Gannondorf and Royal Rumble winner Darth Vader in the first round, and former Tag Team Champions Team Old School in the second round. However, they fell in the 3rd round after losing to Spartan Fury. Bane would next appear in an Elimination Chamber match on October 21st with the winner fighting Jack-6 for the Galactic Championship at M4GaMania. Despite coming out last and eliminating Jesus, Bane could not win the chamber and was ultimately defeated as it came down to him and Marcus Fenix.
WWE 13 and Downward Spiral
Edit
The M4G-Nation then changed into the WWE 13 format and with the change in games, Bane saw a change in luck. On November 17th, Bane lost his first match on the game to Wolverine and could not win the Money in the Bank ladder match on December 8th. He was even eliminated by the Red Ranger at the 3rd Royal Rumble. But all that could have changed as he entered his 2nd Elimination Chamber match at the Big Bang. With the Galactic Championship on the line, this was Bane's first title shot since his loss at Solar Eclipse. However, he lasted just over 8 minutes and was eliminated by The Hulk.
Bad Luck In The Tag Team Division
Edit
As the year of 2013 was bestowed upon us, Bane's bad luck continued. Him and Space Ghost lost to Mortal Kombat on January 7th and to Seriously Too Cool on March 21st. On the plus side, Bane was able to pick up a win over King on February 8th. On April 13th, Bane competed in his third ever Royal Rumble and this was easily his best rumble appearance yet. He lasted nearly 15 minutes and eliminated 5 people. However, Bane was unable to win and this prompted Bane to head off into Brazil and would not be seen for about a month in the M4G-Nation.
Return, Pumped Up On Venom And Main Event Push
Edit
After Sonic Boom, Space Ghost confronted M4G-Nation Champion Jack-6 and revealed that a friend of his was returning to the M4G-Nation to stop the Buu Supremacy. That friend was later revealed to be Space Ghost's former partner Bane. However, Bane appeared to have been injected with a seriously load of venom toxins which made one of the biggest wrestlers in M4G-Nation history. His presence even scared off the M4G-Nation Champion Jack-6. Bane was back and better than ever and easily defeated "Admiral Head-Trauma" Marcus Fenix on June 15th. Jack-6 then gave Bane the opportunity to fight him for the M4G-Nation Championship if he defeated the Buu Supremacy's newest member Zangief. On June 21st, Bane and Zangief fought to a double count-out but after pressure from Space Ghost, Jack-6 gave Bane his match for Galactic Throwdown II (2013). However the match would be falls count anywhere and no disqualification... to Jack-6 only. Bane had to pin or submit him to win the title. After a long and brutal match, Bane was declared victor after collapsing the ring and Jack-6 was KO'd. It was unclear who would have the title because of the stipulation, but on July 8 it was clarified that Bane was indeed the new M4G-Nation Champion and face of the M4G-Nation. Bane was offered by Goku a chance to join Team Goku but in the July 22nd State of the M4G-Nation Bane declined and while he was out there challenged Jack-6 to a Hell In A Cell match for the M4G-Nation Championship on August 4th. The match was set, but Bane wound up losing the title back to Jack-6 in the structure. Bane then lost his rematch for the championship in triple threat at Solar Eclipse 2 when Jack-6 pinned Boba Fett.
Post-Reign
Edit
Bane would fight against saiyans Goku and Vegeta in a triple threat match for entry to the title match for the M4G-Nation Championship once more. He would win that match and fight against Cookie Monster and Bandit Keith, but he was unable to break up Bandit Keith's pin on Cookie Monster.
He would fight alongside Space Ghost in a non-title match against Ezio and V's tag team The Assassins, where he would win. This leaves him as a possible number 1 contender for the Tag Team Championship at a later Pay-per-view. He fought and lost against Kratos in a singles match for the second fight of WWE2k14. He would then battle in a fatal four way to try and become the first M4G-Nation Blue Champion. He would beat Link , and Sub-Zero but would fall to Ash Ketchum .
2014 - Hiatus and Return
Edit
On the July 16, 2014 edition of M4G-Nation Blue's semi-weekly show, Bane would return to come to the apparent aid of Jack-6, who was being beaten down by the returning Sub-Zero, and then #1-Contender Sephiroth, Venom, and Ryu Hayabusa. After driving off Jack-6's attackers, however, Bane attacked Jack-6 with a chair, punctuating the assault on the two-time M4G-Nation champion. There would be some resistance from some of the other members of the roster against Bane's new team, The Unwashed, but would be unable to stop them and would send a message to all who opposed him and The Unwashed. Bane would enter in the 7th Royal Rumble at the #38 spot and would eliminate favorite Green Goblin last to get the win. Bane would choose to face Jack-6, Kratos and later Thor at M4Gamania 3 for the M4G-Nation Blue Championship. It would be an elimination match and would eliminate Kratos from the match as Jack-6 eliminated Thor. Bane would then eliminate Jack-6 after a spear and would win the championship. He would also be featured in a 7v7 match at the end of M4Gamania and would be the sole survivor for The Unwashed (he eliminated Jason last for Team Blue) and would keep his team hired for the rest of the year.
Bane would be entered into the comic book Royal Rumble as his first match of the year at the #23 spot and would be eliminated by Wolverine. Bane would then get his first singles match against the Punisher who had already had a match earlier in the night and Bane soundly defeated him. Bane would go into Space Jam 2 against newcomer and Blue Royal Rumble winner Captain Ultra in a steel cage match for the M4G-Nation Blue Championship. Bane would go into the match having a bit of fun with Captain Ultra but would quickly switch gears to trying to win the match after a few unsuccessful attempts to escape the cage on Captain Ultra's part. Bane would climb out of the cage and win the match but would be attacked by a returning Jason along newcomers Freddy Krueger and Michael Myers. Bane would be left in the ring in pain while Jason and friends left with their heads held high.
Theme Songs
Edit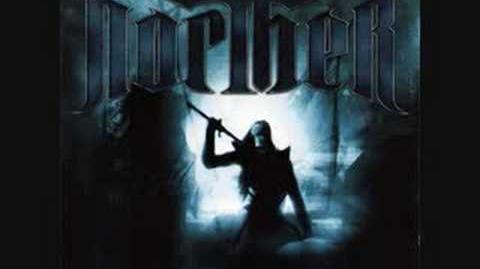 Accomplishments
Edit
M4G-Nation Champion (1 Time)
M4G-Nation Blue Champion (1 Time, Current)
7th Royal Rumble Winner
Ad blocker interference detected!
Wikia is a free-to-use site that makes money from advertising. We have a modified experience for viewers using ad blockers

Wikia is not accessible if you've made further modifications. Remove the custom ad blocker rule(s) and the page will load as expected.