Abdullah the Butcher

Information

Origin
Real Life
Debut:
January 31, 2013
Career:
Released
Finishing Move:
Unknown
Abdullah the Butcher is a real professional wrestler and participated in one First Blood match in the M4G-Nation.
Lawrence Robert "Larry" Shreve (born January 11, 1941) best known as Abdullah the Butcher, and also at times The Madman from the Sudan, is a semi-retired Canadian professional wrestler known as one of the most brutal or "hardcore" professional wrestlers of all-time.
Abdullah the Butcher faced Bruiser Brody on January 31, 2013, in a First Blood match. After spearing being speared through the barricade and being hit with multiple objects, Abdullah lost when his face started bleeding.
Theme Song
Edit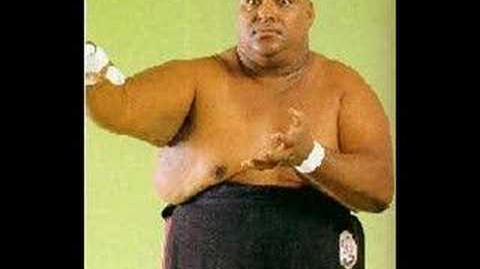 Ad blocker interference detected!
Wikia is a free-to-use site that makes money from advertising. We have a modified experience for viewers using ad blockers

Wikia is not accessible if you've made further modifications. Remove the custom ad blocker rule(s) and the page will load as expected.